Mannequin Mode on 31st Oct 2017
Buying Mannequin Torso Forms? "Buying Tips"
If your retail store is on a low budget or low on floor space, a full-size mannequin is not the best option. Instead, consider a mannequin torso that can be hung from the ceiling or on a wall. The torso usually extends from the head or neck down to the crotch or mid-thigh. It is just the right amount necessary to show off your store's clothing collection. From shirts and blouses to skirt and dresses, the torso is all you need to showcase all your beautiful garments. Please see the below images of our plastic half round injection mold female torso forms and our full round plastic female torso forms with hanging loops.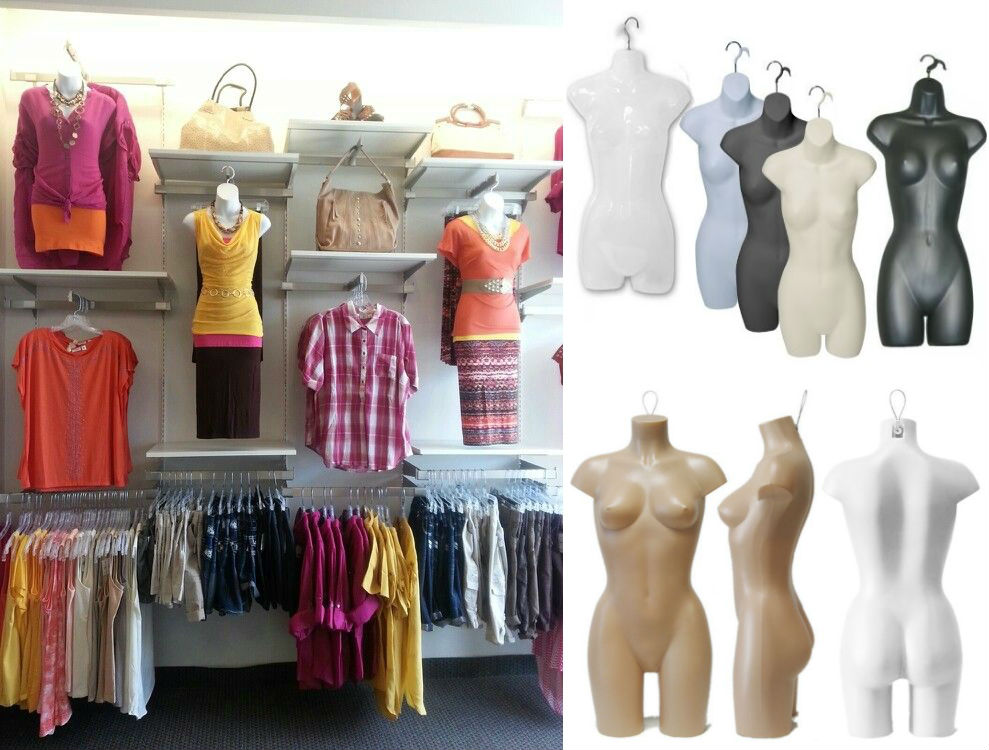 Mannequin Torso Forms are a popular option for retail stores, online sellers, as well as designers and tailors. They are a more affordable option than full-length mannequins. Mannequin torsos also require less space and can easily be hung up on walls in order to maximize floor space. If your business requires a mannequin for displaying its merchandise, you can choose from our fiberglass or plastic torsos. If you need to pin and fit articles of clothing onto a mannequin, our body forms will fulfill your needs. Torso mannequins are the inexpensive, space-saving choice for many sellers and tailors alike. Please see the below images of the Fiberglass Full Round Female Torso Forms.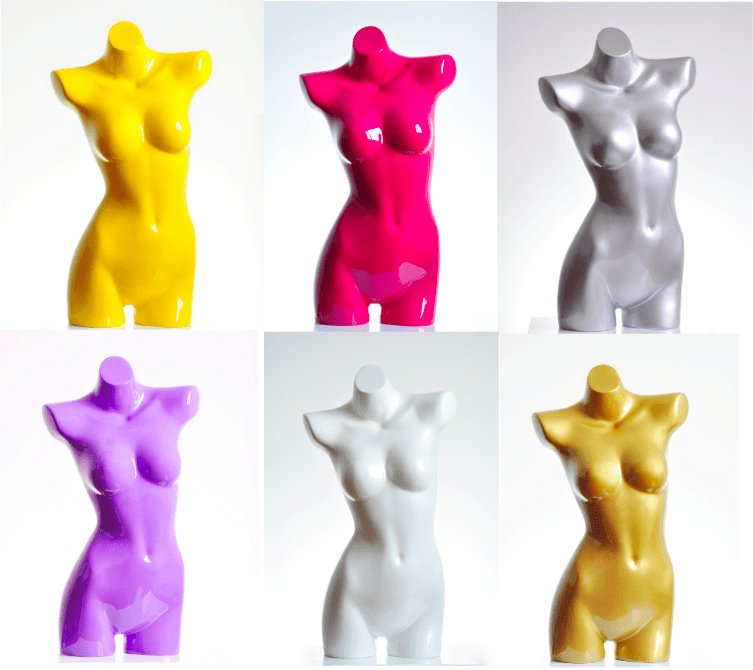 For a more elegant look, you may opt for one of our high-quality fiberglass versions. In case you need to curb your expenditures, you might prefer our more inexpensive plastic torso forms. The plastic options are also extremely sturdy, making them a great choice for busy, crowded locations. Whichever mannequin torso form you choose, it will be an asset to your business as it helps attract the attention of your customers.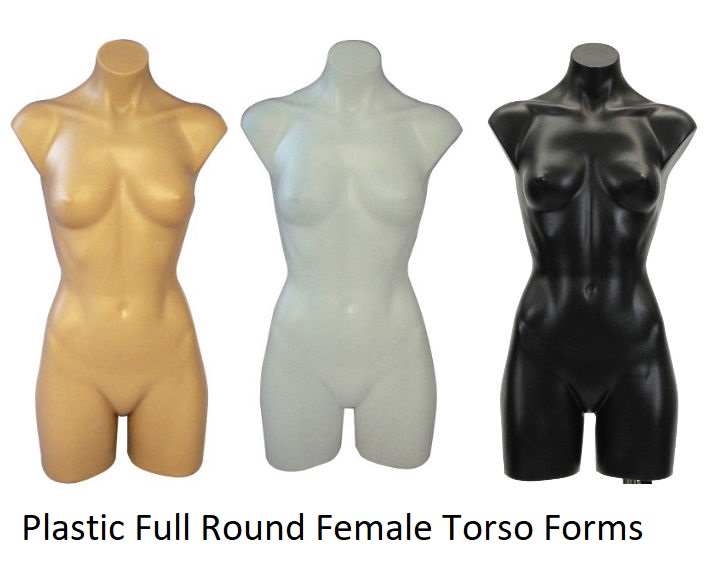 If you are in the business of designing or tailoring clothing, you will benefit from our mannequin torsos made out of heavy-duty foam covered in fabric. This type of mannequin torso is referred to as a dress form because tailors and designers form their creations around the silhouette. In case you need a longer silhouette, some torso dress forms include a removable bottom cage.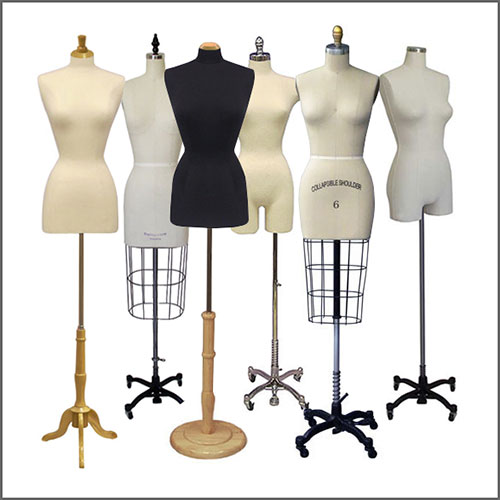 From retail stores to tailor shops, mannequin torsos are an affordable, space-saving way to get the job done.

Mannequin Mode offers a variety of retail store fixtures and retail store supplies including but not limited to mannequin torso forms, mannequins, dress forms, body forms, racks, display tables, and display cubes. For customer service, please feel free to contact us at (347) 453-2931 or by e-mail at info@mannequinmode.com
All of the above mannequin torso forms can be order from our website mannequinmode.com